From the inspiring new homes to the local amenities and welcoming community, you'll find everything you wished for and more at this truly unique development.
At the very outset we asked a fundamental question, 'How can this development enhance its site and wider surroundings?' That means it must be based on strong place-making values that create community. Community is ultimately about interaction and opportunity, and in Woodgate the Village Green and Community Hub are central in more ways than one. But they're not enough in themselves. For example, a village green has to be big enough to hold the events that bring people together, so the Woodgate Village Green has space for the summer fetes, bonfire night activities and the social events where the Woodgate – and Pease Pottage – community will gather together.
Many developments finish homes first and landscaping much later, but at Woodgate we designed and planted green pathways early for people to enjoy – and informally meet neighbours and others – from day one. A school too is a focal point of any community, and the design of the Woodgate village school planned to open September 2021, as throughout Woodgate, has prioritised environmental impact. We have also looked to the innovative bike-friendly initiatives of countries like Belgium and Holland to create a cyclist-friendly environment at Woodgate. Looking ahead, in 20 years' time the trees will have grown taller and children will have grown up at Woodgate, but what we're doing now will have created a place offering a rare quality of life.
Community is about making connections, so at Woodgate we made the choice to design and plant green pathways early that people can enjoy and informally meet neighbours and others from day one
Rob Boughton CEO, Thakeham Group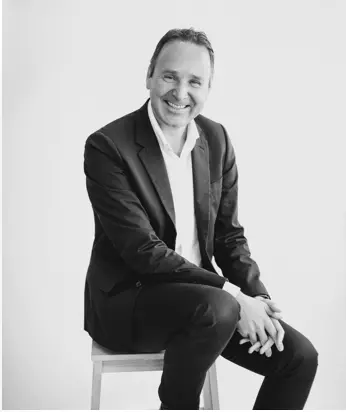 Working with our partners at Thakeham has given us a great opportunity to create another thriving and sustainable community. Woodgate is going to deliver new high-quality homes that are modern, energy efficient and spacious. A place to call home and a community where opportunity is realised
Gary Orr Chief Executive of Abri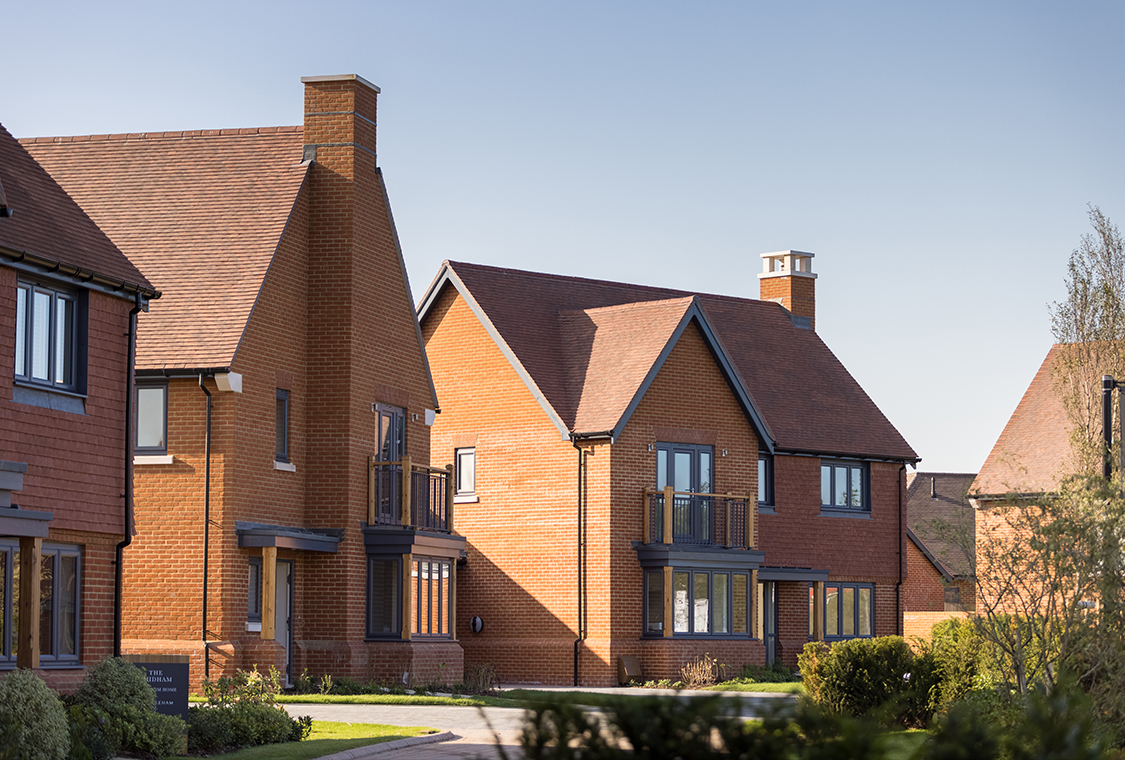 FROM EXPERTLY DESIGNED TO BEAUTIFULLY CRAFTED.
The Thakeham and Alphium homes seamlessly blend traditional West Sussex village style with contemporary home design to create a living environment where, just as in villages that evolve over time, different home styles and sizes blend harmoniously.
But a community also grows from the interactions between those who live there, so, starting from the ground up, the Woodgate community will see a local Community Development Officer work closely with residents throughout the construction phase, helping forge relationships, establishing clubs and societies, and bringing all age-groups into the emerging community.
As a result, Woodgate is a statement of our care and craftsmanship in constructing not just each home, but just as importantly building the new Woodgate community. It's a principle we've built our reputation on it and it makes us who we are.
Register Your Interest
Get in touch today to speak to a member of our friendly team, or fill out the form below to book your own personal appointment for any of our ​​new homes.
01293 225 615
For more information on this stunning community destination, visit our marketing suites:
Thakeham
Woodgate Sales Pavilion, Grace Holland Avenue, Pease Pottage RH11 9SL
Alphium
Woodgate Sales Pavilion, Grace Holland Avenue, Pease Pottage RH11 9SL
Issue 2 of our lifestyle magazine tells you everything you need to know about living at Woodgate. From the inspiration and influences behind the development and the creation of a new community, to profiles of Thakeham and Alphium, and the initiatives to protect local wildlife. Download your copy here.