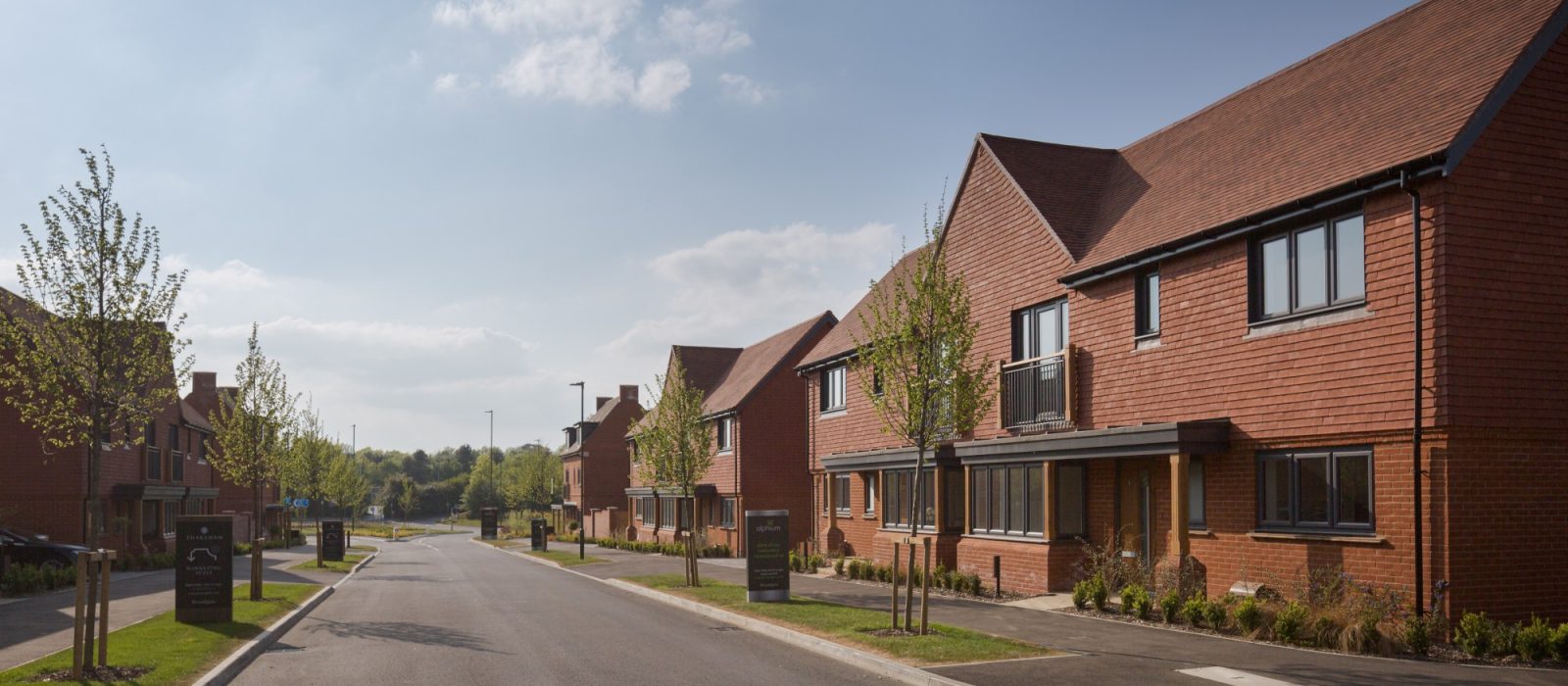 Inspired by the colours and materials rooted in the traditions of the surrounding area, Woodgate is uniquely itself, a new build development in West Sussex perfectly designed for modern living.
Featuring inspiring new homes from Thakeham and Alphium, Woodgate is the perfect place to begin your next journey. Somewhere you can live the life that you choose and keep the lifestyle you love.
But Woodgate is far more than the homes themselves. Here, a tapestry of natural, enhanced, and thoughtfully designed new features create streetscapes and settings where homes sit beautifully framed within character areas. From Woodside and Waterside Edge to Parkland Edge and Forest Reach, The Green and Meadow View to The Boulevard, each has its own distinctive identity and is the perfect setting for each home.
Along with a host of local amenities and a welcoming community, Woodgate offers everything you could wish for in this truly unique new housing development.
Located directly to the east of the Village Green, the focal point of the development, Parkside also borders Woodgate's stunning Linear Park.
Situated between two of Woodgate's green open spaces: the Village Green, and the contrasting wild meadows to the north.
Located alongside the entrance to Woodgate, West Green borders the Village Green, the focal point of the development.
Situated off the main tree-lined road leading into Woodgate, this neighborhood is just a short walk from the Village Green.
An exciting new collection of luxury two, three and four bedroom Thakeham homes located to the south of the Village Green.
Register Your Interest
Get in touch today to speak to a member of our friendly team, or fill out the form below to book your own personal appointment for any of our ​​new homes.
01293 225 615
For more information on this stunning community destination, visit our marketing suites:
Thakeham
Parish Lane, Pease Pottage RH11 9AA
Alphium
Stanford Brook Way, Pease Pottage, RH11 9GY
Our brand-new lifestyle magazine tells you everything you need to know about living at Woodgate. From the inspiration and influences behind the development and the creation of a new community, to profiles of Thakeham and Alphium, and the initiatives to protect local wildlife. Download your copy here.