Woodgate isn't just about living in a beautiful new home in enviable surroundings today; it's about ensuring it's a place that protects the environment for future generations. Reducing environmental impact has been an integral part of Woodgate's vision from day one, and we look to reduce its carbon footprint in every aspect of its development, even in unexpected ways
FIND OUT HOW MUCH YOU COULD SAVE WHEN YOU BUY A NEW HOME AT WOODGATE
With the recent increase in energy prices – and another possible rise this October, it's never been more important to ensure your home is as energy efficient as possible. The high specification of the homes at Woodgate include features and technologies that demonstrate Thakeham's commitment to a greener future for everyone – and lower bills for you.
Calculate your potential energy savings in your new home at Woodgate. Use our calculator below to compare a Woodgate home to either a 1970's or Victorian equivalent:
1970's home
Victorian home
Woodgate home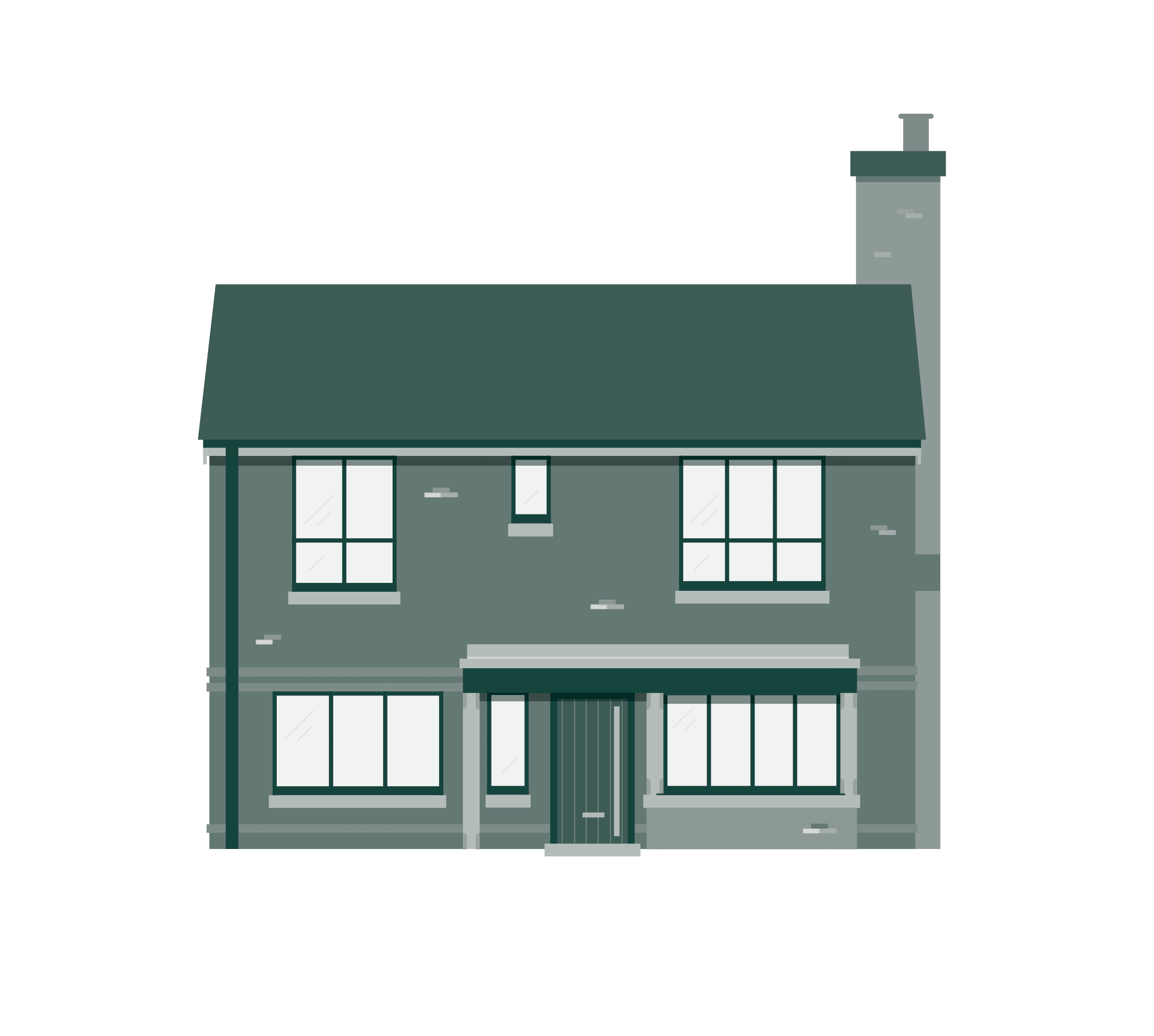 £xxxx Saving
Mains Gas x.x pence per kWh Grid Electric x.x pence per kWh
Comparison energy savings include heating, hot water and lighting. Savings are calculated using Construction Specification Standards for 1970's dwellings taken from SAP Appendix S age bands and averaged across Age Band E (1967 – 1975) & Age Band F (1976 – 1983). Does not include standing charges. Approx +£250/y.
Up to 20% of your heating bill comes from the hot water used for showers and baths. Our high efficiency boiler, water-saving taps and efficient showers can help reduce this consumption and lower your energy bills.
This smart In-Home Display can track your energy consumption and running costs with the added reassurance that your energy comes from renewable sources without carbon emissions.
With WiFi-enabled thermostats installed in all our homes, you can control your heating – saving energy and maximising comfort – from your smart phone.
When it comes to energy efficiency, the majority of our homes enjoy at least a B rating with 83% energy efficiency, far out-performing most properties in England where nearly half are rated in band D.
Many of our homes feature energy efficient Comfort Ventilation that provides your home with fresh, filtered air and recovers heat that would have been lost.
All of the boilers and most of the appliances in your home have an energy efficiency rating of A which means a reduction in both your energy bills and CO2 emissions.
Greener travel is encouraged by the provision of interlinking cycle routes, 200 cycle storage spaces and EV Charging for electric vehicles.
A LIGHTER FOOTPRINT
We noticed that we all want to make sustainable swaps in our lives, whether that is what we eat or how we travel. As a home builder, we wanted to address the elephant in the room, stopping so many people from making a big improvement on their carbon footprint. The committee on Climate Change estimate that 40% of UK carbon emissions are from housing, and the unique combination of smart technology and efficient design means that at Woodgate you can make the right choice.
When you buy a home with us, we plant a tree in the UK! Through Ecologi, our carbon offsetting supports nature-based projects. Natural carbon stores must be protected if we are to slow climate change, and these projects should also help local communities to thrive. Find out more about our offsetting at www.ecologi.com/thakeham
CREATURE COMFORTS
Thoughtfully integrated into the existing landscape, the new green spaces at Woodgate aren't just for residents to enjoy all year round, they are also vital in providing food and shelter for a variety of wildlife – and we've introduced a series of initiatives to sustain and protect these creatures.
For example, we've just started providing all new customers with native wildflower seeds which are great for pollinators and will help invite wildlife into gardens. Putting holes in garden fences helps create a series of hedgehog highways, allowing these threatened creatures to pass freely between gardens and landscaped areas, while hedgehog homes provide shelter in winter as well as a safe place to nest in the spring.
We are also installing six nest bricks in one of our community buildings. These bricks are hollow and designed to be perfect shelter for swifts, which are on the Amber species of concern list and need our support. Dormice are also a conservation priority in the UK and we are helping to provide a safe environment for this species to thrive by putting a minimum of fifty dormice boxes in the Woodgate's woodland.
EXPLORING THE GREAT OUTDOORS
Fully committed to not just creating diverse open spaces like the Village Green, wildflower gardens, landscaped squares and meadow areas, in a time where 83% of young children cannot identify a bumblebee, Thakeham is passionate about changing everyone's experience of nature.
That's why we are working with the local county council and local wildlife trusts to launch 'Eddie and Ellie the ecologists' at Woodgate. These two cartoon characters will teach school children, especially those at the new Woodgate Primary School, about the efforts Thakeham as a responsible housebuilder goes to protect wildlife and the environment – before, during and after construction.
A TRUE SENSE OF COMMUNITY
Thakeham is working closely with the Plunkett Foundation, a national charity which helps communities come together and run their facilities, including pubs and shops, themselves.
At Woodgate we'll be building, fitting out and then gifting the village store to a Community Trust, guaranteeing its longevity as a crucial service to residents and locals alike. Plunkett will be sharing their expertise and will be on hand to help the community set up the shop, engage local
residents to enable it to operate and flourish and in doing so, echo the community values that underpin the ethos of the whole development. And having a shop on site selling local produce makes it far more sustainable from a transport and access point of view.
VIEW OUR HOMES AT WOODGATE
Take your next step and find your dream, energy efficient home at Woodgate.
*Quoted savings are indicative results (based on typical and/or average values) for illustrative purposes only. May not reflect real world property occupation or use. Actual results will vary depending on your individual circumstances, including how many people occupy your property and how you use energy in the real world. Energy costs calculated on the basis of the OFGEM price cap (1 April 2022-30 September 2022). Average energy usage calculated using the Government Standard Assessment Procedure for the energy rating of homes (SAP). The SAP assesses 'regulated' energy usage only (space heating, water heating, lighting, pumps and fans); it does not assess any other usage of energy. Improvements applied to 1970s and Victorian homes for the purposes of the calculation include improved loft insulation, double glazed windows, and modernised heating systems. Calculation for 1970s and Victorian homes based on reduced data SAP for existing dwellings. Data correct as at 05.10.22.
Gardening for Wildlife
Our guide to Gardening for Wildlife has been produced in partnership with Surrey Wildlife Trust, to raise awareness of biodiversity and help deepen people's relationship with nature. Although our Biodiversity gain calculations for a site does not include private gardens, we want to make sure that people can cultivate a mosaic of habitats that help wildlife to thrive. Download your copy here.
Register Your Interest
Get in touch today to speak to a member of our friendly team, or fill out the form below to book your own personal appointment for any of our ​​new homes.
01293 225 615
For more information on this stunning community destination, visit our marketing suites:
Thakeham
Woodgate Sales Pavilion, Grace Holland Avenue, Pease Pottage RH11 9SL
Alphium
Woodgate Sales Pavilion, Grace Holland Avenue, Pease Pottage RH11 9SL
Issue 2 of our lifestyle magazine tells you everything you need to know about living at Woodgate. From the inspiration and influences behind the development and the creation of a new community, to profiles of Thakeham and Alphium, and the initiatives to protect local wildlife. Download your copy here.