Finding your first (or next) home is a big step, and as such, it requires a lot of thought. It's highly unlikely that the first property you find will be the perfect one for you, and your search could potentially take months.
But, with some preparation and planning, you'll be on the right track to confidently identify which houses are right for you.
We've put together some of the things you need to consider when on the hunt for a home.
Finances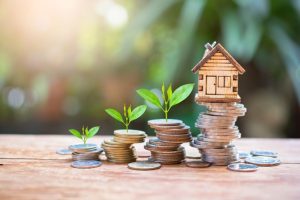 You should first consider the deposit that you are able (and willing!) to pay. What can you front immediately? Is there money in a locked savings account that needs to be freed up? Do you have a family member that will help with a certain amount? Plus – post-deposit, will you be able to afford the estimated monthly repayments?
Another thing to consider is the kind of mortgage you would like – repayment or interest-only, and whether you'll opt for a fixed-rate mortgage. Now, while you can't get a mortgage before you buy a house, you can get a mortgage in principle to put you in good stead.
Keep in mind that a mortgage should get steadily more affordable as the years go on, becoming more manageable in proportion to your income. Long-term, your salary should increase – will this mean struggling for a few months until your next pay rise, and is that manageable, or risky? If you've got a steady job with transparent career progression, you're in a better position to say "I can afford this now, and it'll be even easier to pay for in X years." There are plenty of mortgage advisors you can seek advice on this from.
Size
With finances in mind, you should consider what size house you're after. Are you looking to downsize or is it time to upgrade to a bigger home?
Some indications it's time to downsize might be that your current repayments are pushing your expenses just that bit too much or you find that there are rooms you don't spend any time in. For example, you eat in the kitchen and therefore don't have much use for the dining room, or you only use a portion of your garden and the upkeep for space that you don't entirely utilise is starting to become tedious.
Similarly, if you're feeling a little cramped, don't have suitable space for storage (like a loft), and are clogging up hallways with 'stuff', it might be time to look for something bigger.
Needs change over time and they will likely continue to do so, which makes looking to the future a sensible approach when looking for a new home.
It's also a good idea to factor in whether you are likely to have children (or even pets!), and whether you'd like to be able to have guests over to stay. Is there also the possibility of a parent moving into an annexe in the future?
When considering the size of a property, don't forget to think about parking and garden space! Bigger gardens can quickly add a lot to the price, but many people find they don't end up using all the space – so you should also think about how much this matters to you.
Location
The location of the home is important for a variety of reasons.
Some people like to have nature on their doorstep, while others want the city life at their fingertips. Or, perhaps something in between would suit you better.
Your current and future needs will influence the location that works best. For example, you might want to make sure that there are good schools and parks close by, and that there's a good chance of having neighbours with children.
Consider the location of the nearest hospitals and amenities as well, and what you're willing to compromise regarding these. Ask yourself questions like:
Does the location impact the cost of living?
If it's next to a road, am I bothered by the noise or happy with the easy access?
Are close neighbours preferred?
Would I rather be closer to family?
With every home, compromises will be necessary – but you have to decide which trade-offs are right for you.
Project, finished, or new build?
If you're on a tight budget, you might want to consider taking on a project – but also remember that the cost of a project home doesn't just amount to its market value. It takes time, money, and resources to renovate a home, as well as somewhere to live in the meantime.
With a new build home, you won't have to worry about renovations or any previous 'baggage' (like utilities, covered-up problems, or bodge jobs).
A new build essentially gives you a blank canvas to work with, and you can simply unpack and go. New builds are often covered by schemes like Help to Buy, where the government will lend up to 20% of the purchase price for first-time buyers. This can make getting on the property ladder significantly easier.
Further to this, new builds often come with warranties and have lower bills due to their energy efficiency, saving you money in the long run.
Find out why new Woodgate residents, Sophie and Jon, decided on a Thakeham new build over a renovation project, here.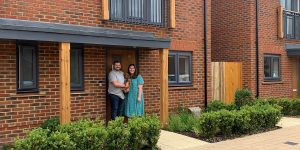 The future
We've touched on some points relating to the future of your home, like considering whether you'll have children and how that'll impact your choice.
But it's also important to think about where you see yourself, and whether this house will be a stepping stone or a forever home. If it's the former, is it an appropriate stepping stone? If the latter, can you see yourself here for years to come?
The house you choose is a big decision, but it's also an exciting one.
If you're looking for something special, at Woodgate, we don't just build quality houses, but also create homes, communities, and amazing places to live. We're also available for any queries you might have – give us a call!